An amazing and fast Apple Cake
This amazing vegan apple cake is easy to prepare. It is made from almond flour and sweetened with honey. It is also rich in protein and healthy fats. If you want, you can add nuts in small pieces on top. This recipe is an adapted version by Sarah. You are going to love this recipe, which is so moist and fluffy!
This recipe is for 8 servings
Ingredients
1 1/2 cups wheat flour
1/2 cup almond flour
1/2 tsp baking soda
2 tsp baking powder
Pinch of salt
1 tsp cinnamon
3/4 cup almond beverage (or any plant-based beverage)
1 tbsp apple vinegar
4 tbsp honey
1/3 cup orange juice
1/2 cup olive oil
A little bit extra olive oil
1 apple (thinly sliced)
How to prepare the apple cake
Preheat the oven to 180°C – 356°F and grease a baking pan.
Mix the wheat and almond flour, baking soda, baking powder, and salt.
In another bowl, mix the almond beverage with the apple vinegar and let them sit for a few minutes. In another bowl, mix the honey, olive oil, and orange juice. Mix the content of both bowls in one.
Add the mixture (3) to the dry mix and stir with a wooden spoon.
In another bowl, mix the apples with olive oil and cinnamon.
Pour half of the mixture in the baking pan, place half of the apple on top, add the other half of the mixture and then place the apple on top.
Bake for around 45 minutes.
Done!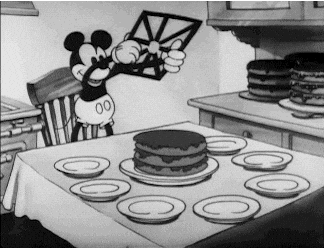 Tip!

.

You can also add pears to replace apple or use both!

.

You can eat this apple cake with plant-based beverages.