How to make Brownie with Almond flour
This brownie with almond flour is a version gluten-free without added sugars of the traditional recipe. It is made from almond flour and sweetened with stevia, which is a natural sweetener without calories. It is also easy to prepare, protein, and healthy with a strong chocolate flavor. These brownies with almond flour can be accompanied by ice cream or milk. You can make them according to your tastes by varying the proportions and ingredients, such as adding nuts in small pieces on top or inside. This recipe is an adapted version by Frank Suárez. The brownie has a slightly gritty texture due to the almond flour.
This recipe is for 4 servings
Ingredients to make brownie with almond flour
1/4 cup or 2 oz almond flour
1/4 cup or 2 oz olive oil
1 egg
70 % cocoa dark chocolate bar
1 tablespoon coffee -Optional-
1 teaspoon baking powder
A pinch of salt
Stevia (according to your taste)
How to make brownie with almond flour in a few steps
Preheat the oven to 160°C – 320°F
Melt chocolate in a water bath and add olive oil and the egg
Add stevia, coffee, baking powder, and salt
Stir until all the ingredients are well mixed
Finally, add almond flour
Grease a baking pan
Bake for 30 minutes
Done!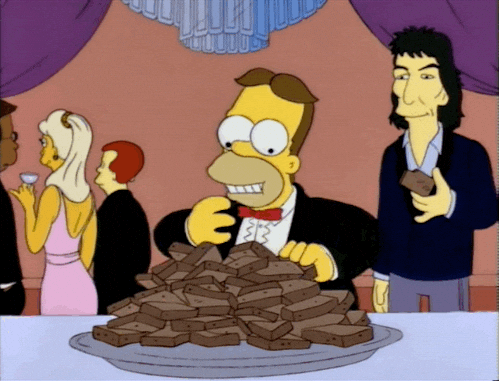 Tip

.

How to know when it is ready? It depends on you

.

1. To bake until edges are firm and center is soft

.

or

.

2. Let cook until everything is firm

.

It is not necessary to sift the almond flour, as small pieces give it a crispy touch.